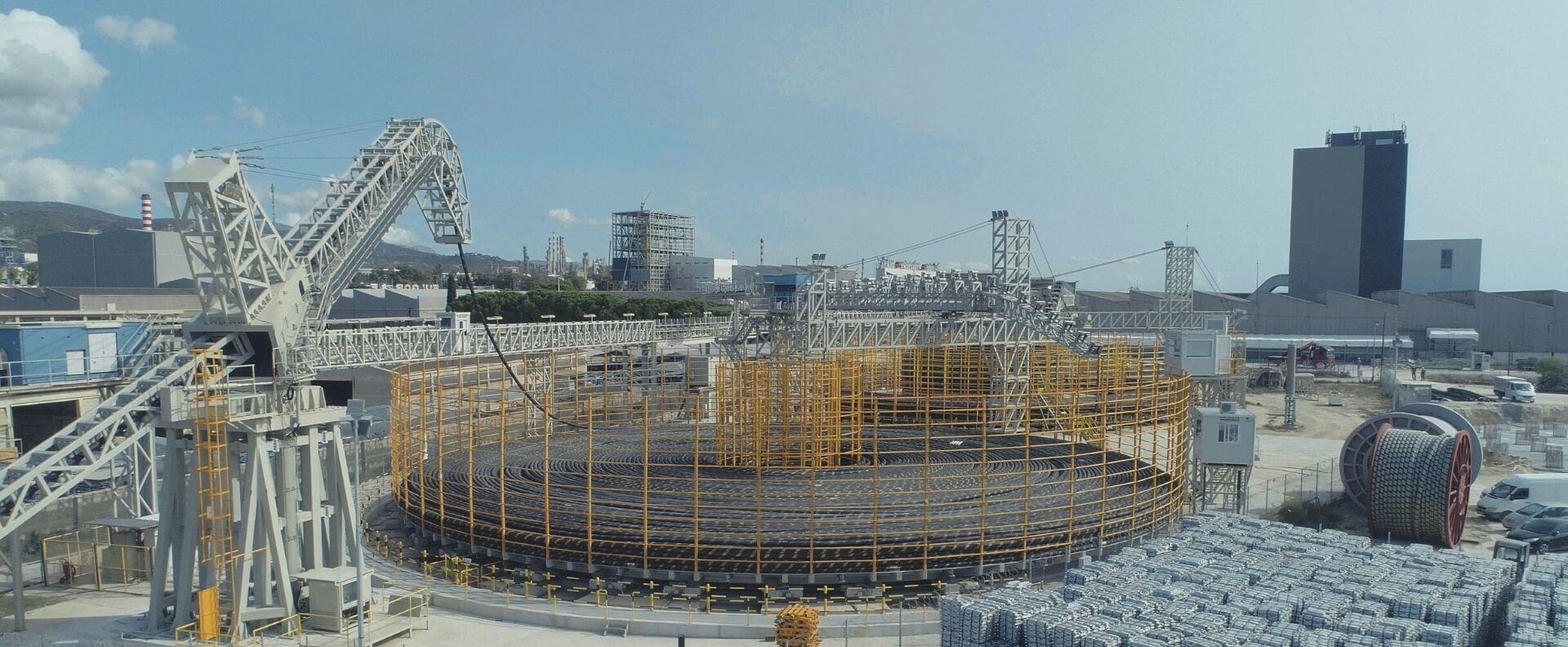 Offshore Power, Turnkey Solutions & Services
The turnkey project including the design, manufacturing, testing, supply, installation and protection of 150kV submarine and land cable system.
Client
Independent Power Transmission Operator (IPTO S.A.)
Location of the Project
Greece
The electrical interconnection between Skiathos and Euboea is in full operation since July 2022, already set to successfully meet Skiathos' increased demands during the current tourist season, as well as those of all Northern Sporades Islands. It was a project of great technical complexity which was successfully completed earlier than originally scheduled, confirming the capabilities of Hellenic Cables for the execution of complex projects by adhering to strict schedules, budget and high quality requirements set by its customers.
The project involved the design and delivery of approximately 30 km in total of 150 kV submarine cable, the underwater submarine cable installation at a depth of about 200 meters, the installation of land cables, the protection of the submarine cable on the seabed along its entire length as well as the protection of the underground cables on land, the connection of the submarine to the land cables at the mooring areas and their terminals connecting the underwater cable system to the 150 kV national Transmission System at Mandoudi in Euboea.
The submarine cable was manufactured at Hellenic Cables' state-of-the-art plant in Corinth, with world-class capabilities for production and testing of very long, continuous lengths of submarine cables in one of the largest in the world. 
Comments of our people involved
"I would like to thank the whole team of Hellenic Cables and our partners who worked hard on this project and managed to complete it successfully. Once again we demonstrate our reliability as providers of high technology cable solutions and our ability to effectively complete demanding electrical interconnections such as Skiathos. We also thank IPTO for entrusting us a significant role in the deployment of the energy shield of Greece"
– Alexis Alexiou, CEO of Hellenic Cables and Cenergy Holdings
At his speech, Mr. Manos Manousakis, President and CEO of IPTO, stated: "We are very pleased as our commitment to electrify the Skiathos-Euboea interconnection in summer 2022 became a reality. We achieved this demanding goal thanks to the dedication of our executives and partners and the support of the local community that "embraced" the project from day one. Today, Skiathos and Northern Sporades are energy safe and enjoy reliable and quality electricity from the mainland. IPTO continues its EUR 5 billion investment program, while completing this important milestone for the National Transmission System, thus contributing to the country's energy upgrade heading towards 2030."
– Manos Manousakis, President and CEO of IPTO