"Providing products and solutions that positively impact the energy transition"
The transition to a climate-neutral economy with zero greenhouse gas emissions by 2050 is becoming a priority for societies and businesses worldwide, as it is a cornerstone of the action plans of countries across the globe where an emphasis is being placed on the diversification of energy sources, investments in innovative energy technologies, green energy, increasing the strategic use of RES, "green hydrogen", as well as sustainable mobility.
In March 2020, the European Commission proposed an action plan for the circular economy in line with the EU target concerning reaching climate neutrality by 2050, under the Green Deal. The new action plan focuses on waste prevention and management while proposing the expansion of the scope of the Ecodesign products Directive whereby the principles of the circular economy apply to all stages of a value chain, from the design and production stage all the way to the consumer. Aiming to increase energy efficiency, the European and global community is focusing on expanding and upgrading energy infrastructures and creating "smart grids" with increased reliability, reduced operating costs and lower greenhouse gas emissions. Utilizing the potential of digital transformation in the energy sector, as well as achieving the goals of the energy transition represents a key global focus that is paving the way for new energy management technologies.
Ηellenic Cables prioritises investing in research, development and innovation as these investments serve to safeguard the Company's readiness when faced with market changes.
The comprehensive investment program during the last decade allowed the Corinth plant to manufacture submarine cables of up to 500kV in long continuous lengths and expand its annual capacity to exceed 400km of high voltage cables.
In the same context, the Corinth plant expanded its production capacity to optimize its capabilities to serve a wide range of offshore wind projects worldwide. More important than investment in capital is, however, Hellenic Cables' continued dedication to Research and Development (R&D). A dedicated R&D Department, with top-tier researchers and engineers, supported by advanced software tools and modern testing facilities, pursues core research, product development, innovation and product optimization while also providing technical support in engineering and manufacturing.
Through the Company's Research and Development division, priority is given to:
Developing new, environmentally friendly products that are fully aligned with the new directives and legislation based on international standards and the specific needs of each project.
Redesigning and improving products thereby increasing competitiveness.
Technical support for production processes to improve productivity and quality.
In responding to the requirements for more environmentally friendly products, the Company aims at increasing its use of recycled raw materials. The recycling of PVC consumed during the production process of cables is also a priority. In this context, Hellenic Cables has developed a special process, during which it collects the quantity of PVC compound to be recycled, which, after being properly processed, is used again in the production of cables.
Areas of research and development
R&D to innovation
Design and production of new, innovative products, studying international industry and market trends (benchmarking) and participating in international and European programs. An emphasis is placed on both the use of recycled materials in the production of cables and products that are compatible with the principles of the circular economy.
R&D to design
Designing new products in close collaboration with customers and applying their requirements to them. Also concerns the design and production of personalized products in which the customer sets their own specifications.
R&D to cost
Optimizing the competitiveness of products and reducing their production costs.
R&D
Development of IT tools and methods and writing publications with / without the cooperation of academic institutions in Greece and abroad. Also concerns participations in international technical committees and working groups on the subject of the examination of the existing technical standards, but also the creation of new ones.
Hellenic Cables' testing laboratory
The testing laboratory at the production unit in Corinth possesses the latest, cutting edge technology equipment, in order to perform development tests, type tests and certification tests for AC cable systems up to 500 kV and for DC cable systems up to +/- 600 kV. Since 2018, the laboratory has operated a new system with a maximum voltage of 450 kV, so as to perform voltage tests on 60 km long cables with a nominal operating voltage of 220 kV as well as on cable lengths more than 150km with a nominal operating voltage of ≤150 kV (including the inter-array cables). As product specifications are constantly being updated and experimental capabilities increase, Hellenic Cables is constantly equipping the laboratory with new technological equipment.
Collaboration with institutions and participation in research projects
Hellenic Cables actively participates in the research and development of the cable industry and cooperates with internationally recognized educational institutions, distinguished research centres and certified laboratories in Greece and abroad. It is also worth mentioning that the experience and technical knowledge of the Company's executives are transferred to the scientific community, through their participation in conferences with reviews and publications in reputable scientific journals.
Carbon Trust
Tanocomp
European Horizon 2020 programmes (Flotant & Marinet 2)
Educational institutions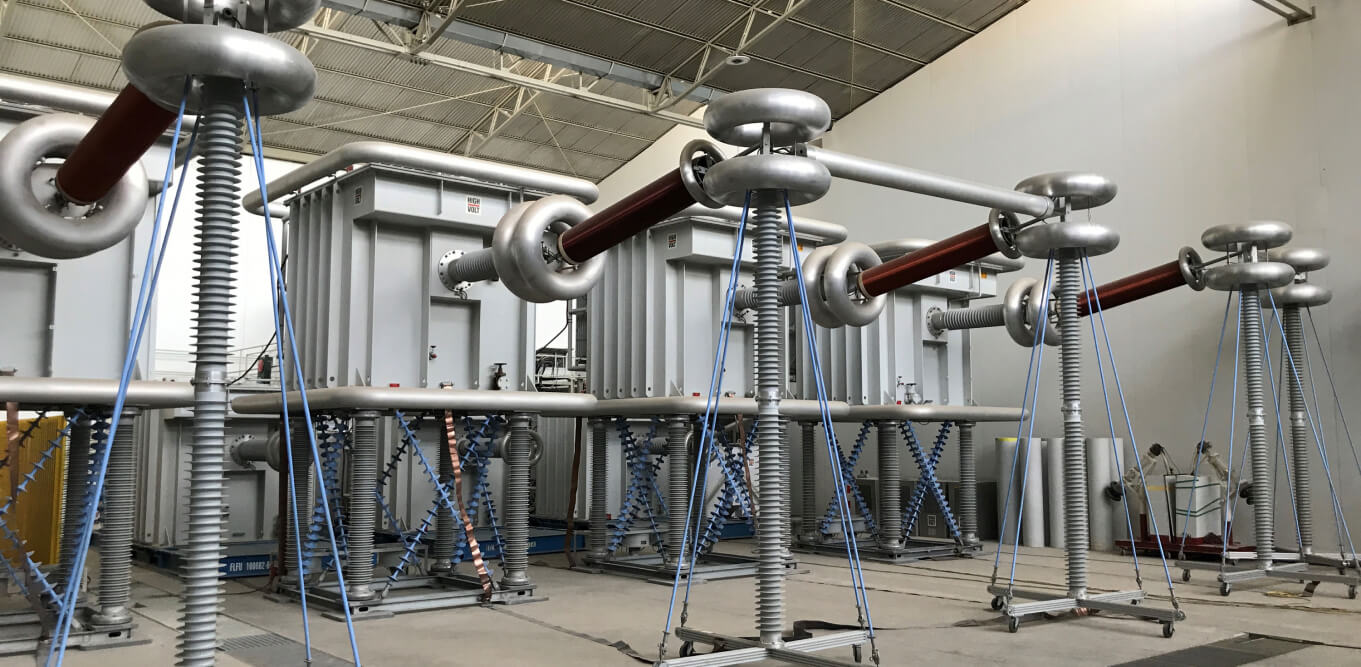 Hellenic Cables has always collaborated with educational institutions in Greece and abroad. In the last years, we have collaborated with the:
National Technical University of Athens, to study the structure of cables' metal parts
Democritus University of Thrace
University of Patras, in a study concerning fire retardant/fire resistant behaviour in nonconductive cable parts
University of Bologna
University of Southampton
University of Exeter
University of Montpelier