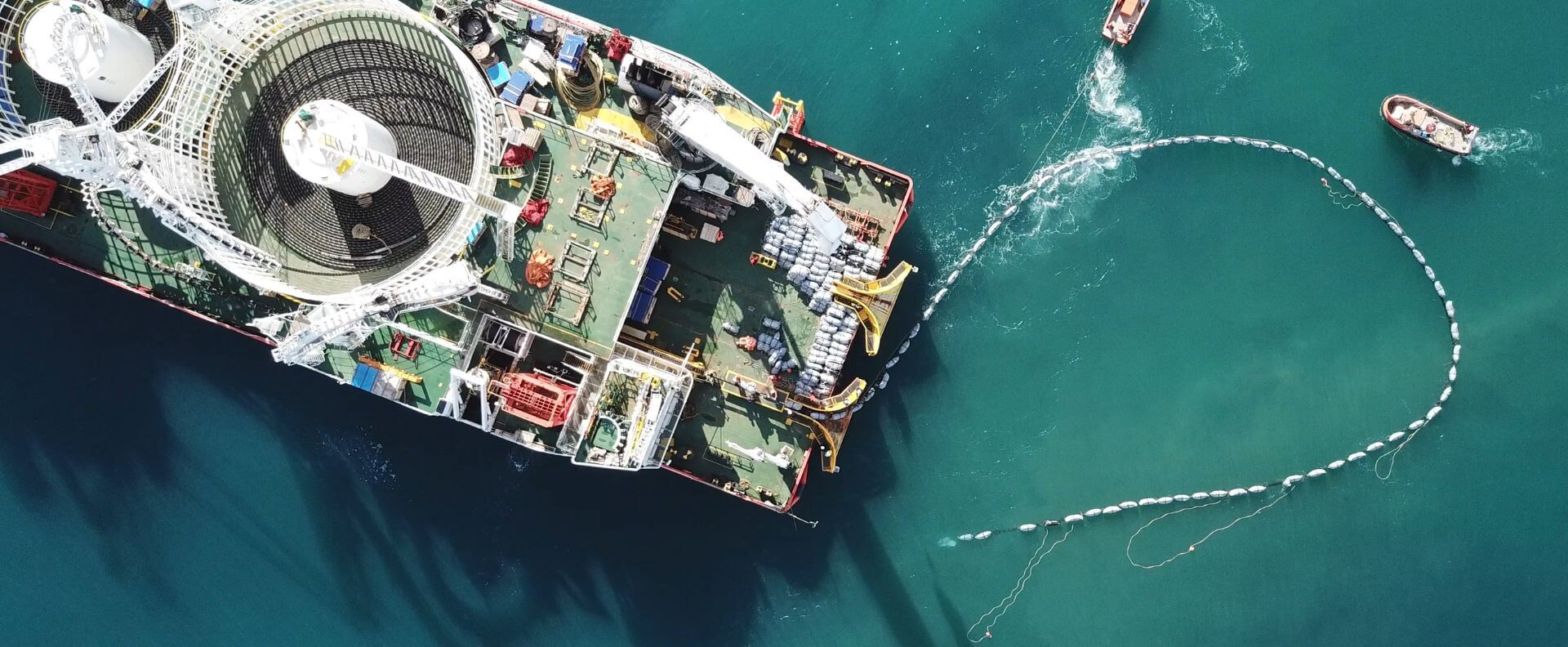 Offshore Power, Turnkey Solutions & Services
Turnkey cable solution for the design, manufacturing and installation of 47km of 150 kV submarine cable system.
Location of the Project
Greece
Submarine Cable Length
47 km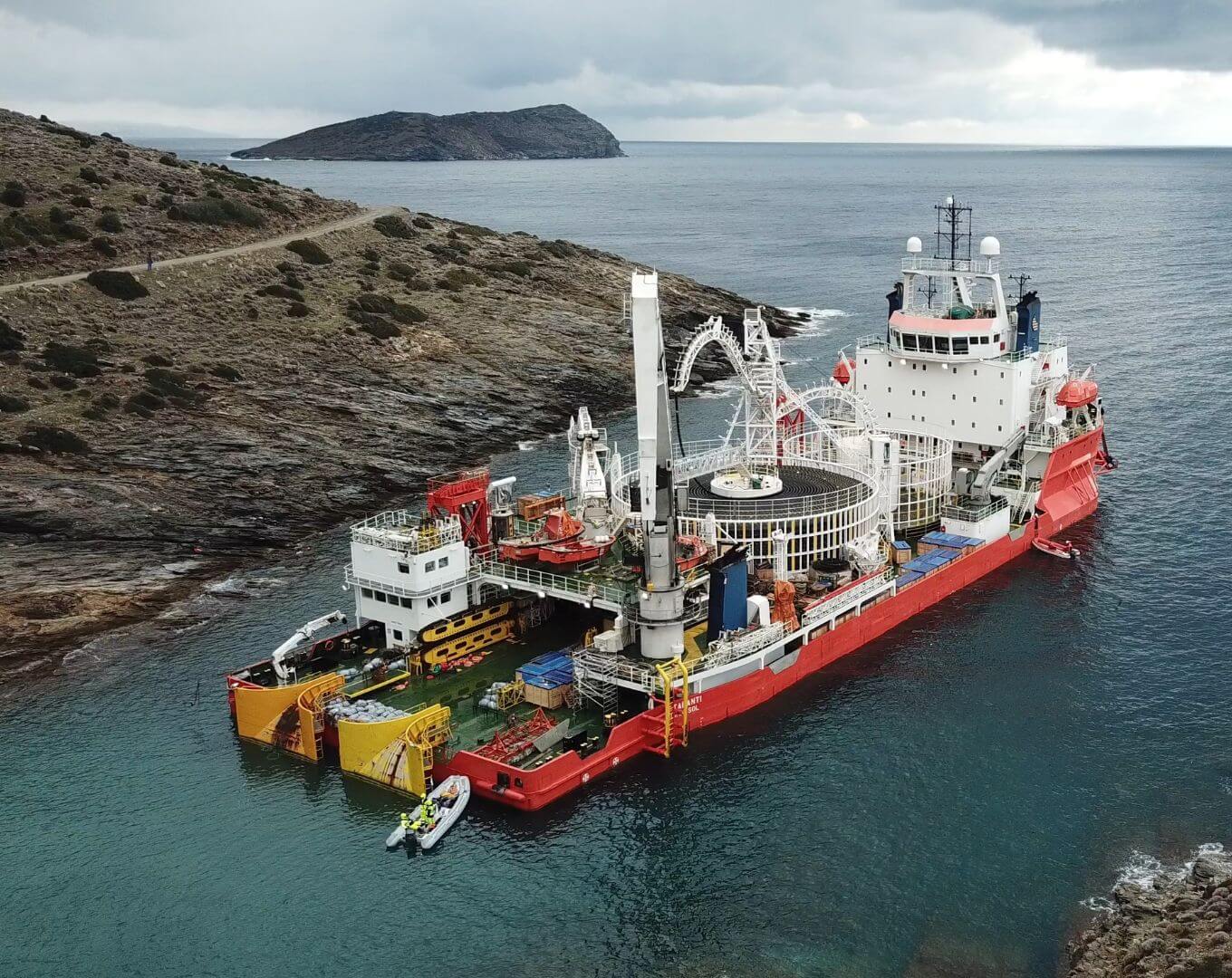 Turnkey project of a submarine interconnection between Karystos, Evia island and Nea Makri, Attica near Athens aiming to transfer the power produced by six wind farms located on Evia island to the national grid.
Technical Information & Execution
Hellenic Cables manufactured 46 km of submarine export cable 150 kV with XLPE insulation and integrated fiber optic which was installed at 110 m maximum water depth and buried 1m under the seabed along the whole route. Hellenic Cables, as the main contractor for this turnkey project, also successfully performed installation, protection and burial of the submarine cable under the seabed, transition joints between submarine and land cables as well as cabling and terminations on Evia landing site. 
The project was successfully completed in 2019.
Comments of our people involved
"It has been an honor to be part of Kafireas. The successful delivery and execution of this project is proof of our commitment to provide competitive and high-quality solutions for the wind industry globally".
– Alexis Alexiou, CEO of Hellenic Cables and Cenergy Holdings